Echoes from Jupiter features a daring blend of abrasive guitars, atmospheric melodies and sonic experimentation, from Quebéc / Canadá.
http://www.echoesfromjupiter.com/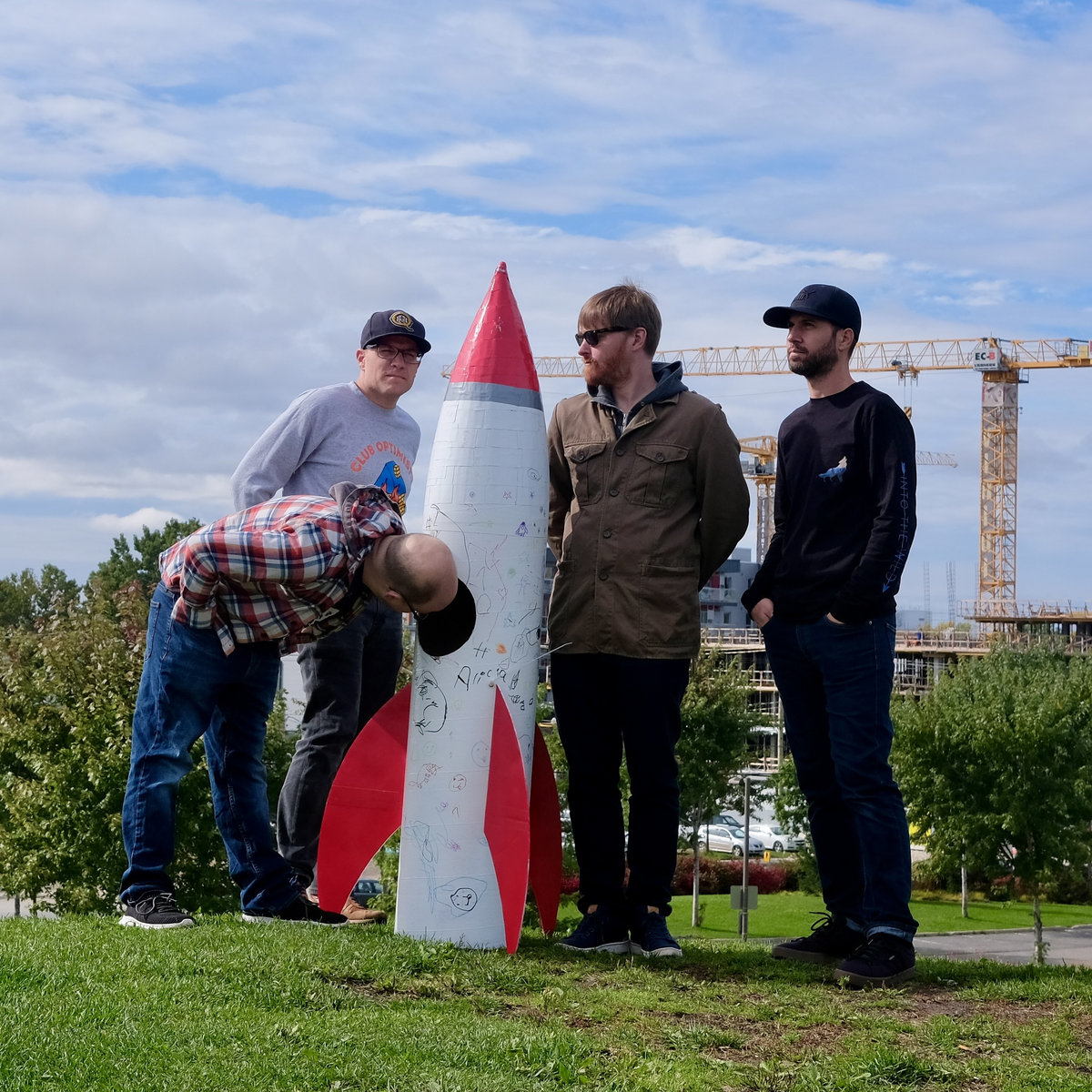 Echoes from Jupiter evolves at the boundaries of experimental rock, shoegaze and post-rock.
In 2009, the band launched its first EP, Io , which showcases its style. In 2010, the band published its first album Europa , featuring abrasive guitars, atmospheric melodies and sonic experimentation.
In 2015, the classic lineup emerges: Mathieu April (guitars), François Gagnon (guitars and bass), Mathieu Royer (drums) and Steve Trudel (guitars and bass) launch KOSMONAVT thanks to a successful crowdfunding campaign. The instrumental album confirms the band's style, continuing its evolution and its experimentation on stage and in studio. 
In 2016, KOSMONAVT was named best experimental LP of the year at the Gala Alternatif de la Musique Indépendante du Québec .
In 2022, the band unveils its third LP, Le Grand Tour .
http://echoesfromjupiter.com/lassemblage-de-la-fusee-relativiste/
Discography
1.How to build a time machine
2.All you need is a wormhole
3.Assembly of the relativistic rocket 08:39
4.Crossing the heliopause
5.Criss-crossing the galactic transport system 03:45
6.Sagittarius A*
7.Across the Einstein-Rosen Bridge 06:26
8.Another Alternate History
about
So this is how we get back, six years later, with an album — a real one, one that is long enough, thanks.
Six years after putting all we have in an album (Kosmonavt) that was treated like an EP just because it didn't have "enough tracks to be an LP". Yet we sent it to the Gamiq and were the first surprised to win a Lucien. Thanks, really, it warmed our hearts.
Ideally, we wanted to release it a bit sooner, but it didn't work. It's true, we have folders named "LP 2019" in our stuff, we were serious. We wanted a lot, we wanted the moon, we wanted 79 of them. We thought about making an album 9h50m30s long. We wanted to become Sufjan Stevens-es. We started coding gizmos to generate parts of the album automagically each time.
It would be easy to blame it on the novel coronavirus, but we did not need this to be late. This delay had a silver lining: we decided to make it on vinyl, on a local press, because we like listening to vinyl and we like people who listen to vinyl.
For this album, we started from zero. But frankly, our "zero" is still countless hours of demos. Normally, these take different forms: Mathieu A usually brings us near-finished tracks, sometime with tabs, that we slowly adapt along the jams. To the contrary … more
credits
releases February 18, 2022
À travers le pont d'Einstein​-​Rosen
Here's a third excerpt from our upcoming LP Le Grand Tour
(out on February 18, 2022, on our label L'Excursion).
Please listen to it while looking at the sky,
While making incredible plans,
While thinking about the past, the future, or both.
Please listen to it while working,
While calculating equations too complex for me,
While speculating, while hoping.
By the way, happy new year!
* * *
Voici un troisième extrait de notre album Le Grand Tour
(qui paraîtra le 18 février 2022 sur l'étiquette L'Excursion).
À écouter de préférence en regardant le ciel,
En élaborant des plans incroyables,
En pensant au passé, au futur, ou aux deux.
À écouter en travaillant,
En calculant des équations trop complexes pour moi,
En spéculant, en espérant.
D'ailleurs, bonne année!
credits
released January 14, 2022
Mathieu April : Guitare
François Gagnon : Basse
Steve Trudel : Guitare
Mathieu Royer : Batterie
Sillonner le système de transport galactique (single edit)
For this track, we wanted to reshuffle our cards,
Go beyond :
We wrote it on a whiteboard with permanent marker.
One guitarist plays bass,
One guitarist plays synth,
One bassist plays guitar,
One drummer plays a sample pad.
It opens Side B of our album Le Grand Tour
Which will be out on February 18th, 2022.
* * *
Pour cette pièce, on a voulu rebrasser les cartes,
En faire trop :
On l'a écrit sur un tableau blanc avec un marqueur permanent.
Un guitariste joue de la basse,
Un guitariste joue du synthétiseur,
Un bassiste joue de la guitare,
Un batteur joue de la batterie électronique.
Elle ouvre la deuxième face de l'album Le Grand Tour
Qui paraîtra le 18 février 2022.
credits
released December 17, 2021
Mathieu April : Guitare, Basse
François Gagnon : Basse, Guitare
Steve Trudel : Guitare, Synth, Basse
Mathieu Royer : Batterie, Percussions électroniques
The Relativistic Rocket Assembly (single edit)
This track feels like an afternoon that becomes an evening
This track is quiet then loud then quiet
This track takes you on a journey
This track is the first extract from our upcoming album (Feb. 2022)
This track can be crazy in places
Fuzz pedals were wound to make this piece
This piece has no lyrics
We're pretty proud of this piece
It captures the energy we look for when we play music.
* * *
This song has the feeling of an afternoon turning into night
This song is quiet then loud then quiet
This song takes you on a journey
This song is the first single from our upcoming LP (feb. 2022)
This song can get quite crazy at times
Fuzz pedals were harmed during the making of this song
This song has no lyrics
We're quite proud of this song
It captures the energy we crave when making music.
credits
released November 19, 2021
Mathieu April: Guitar
François Gagnon: Bass
Steve Trudel: Guitar
Mathieu Royer: Drums
Recorded by Echoes from Jupiter and Dave Boisvert.
Mixed by Steve Trudel.
Die-die by Harris Newman.
Kosmonavt
1.Baikonur 04:02
2.Moonshot 09:32
3.Failure 07:10
4.Kloka 06:52
5.Alone 07:00
credits
released October 23, 2015
Pandora's Box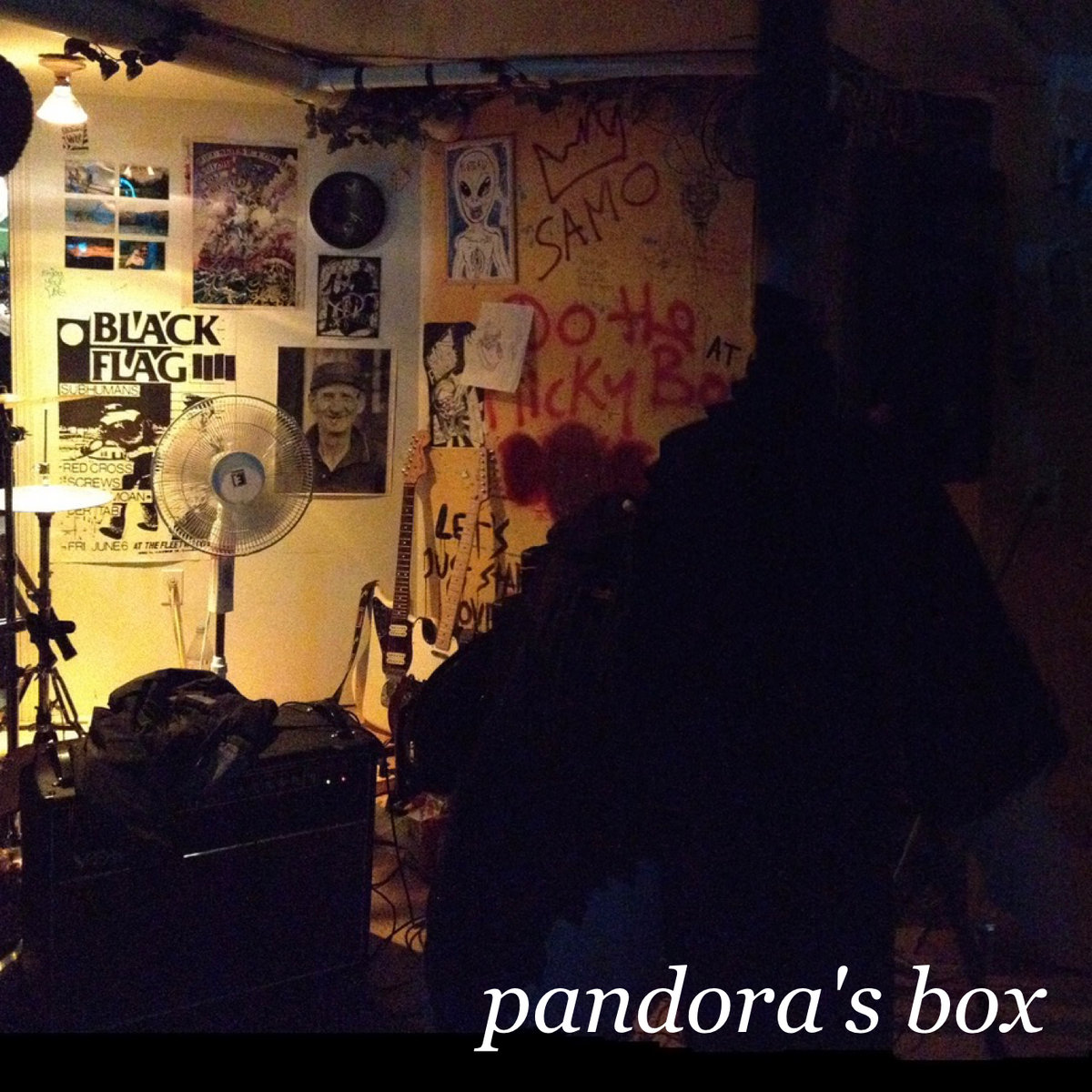 1.Moonshot 09:01
2.Kloka / Alone 07:15
3.Europa 06:08
4.Exosphere Panic 07:49
5.mun. 06:57
about
Enregistré en spectacle le 28 mai 2013.
David nous a invité pour qu'on fasse un show dans son appartement en 2013. Il avait placardé ses pièces avec du plywood, avait décoré l'endroit pour l'occasion et avait transformé sa chambre à coucher en vestiaire, loge et régie de son. Il nous avait demandé un six-pack de bière cheap comme paiement. Ce fut l'un des spectacles les plus mémorable que nous avons fait.
credits
released May 28, 2013
Europa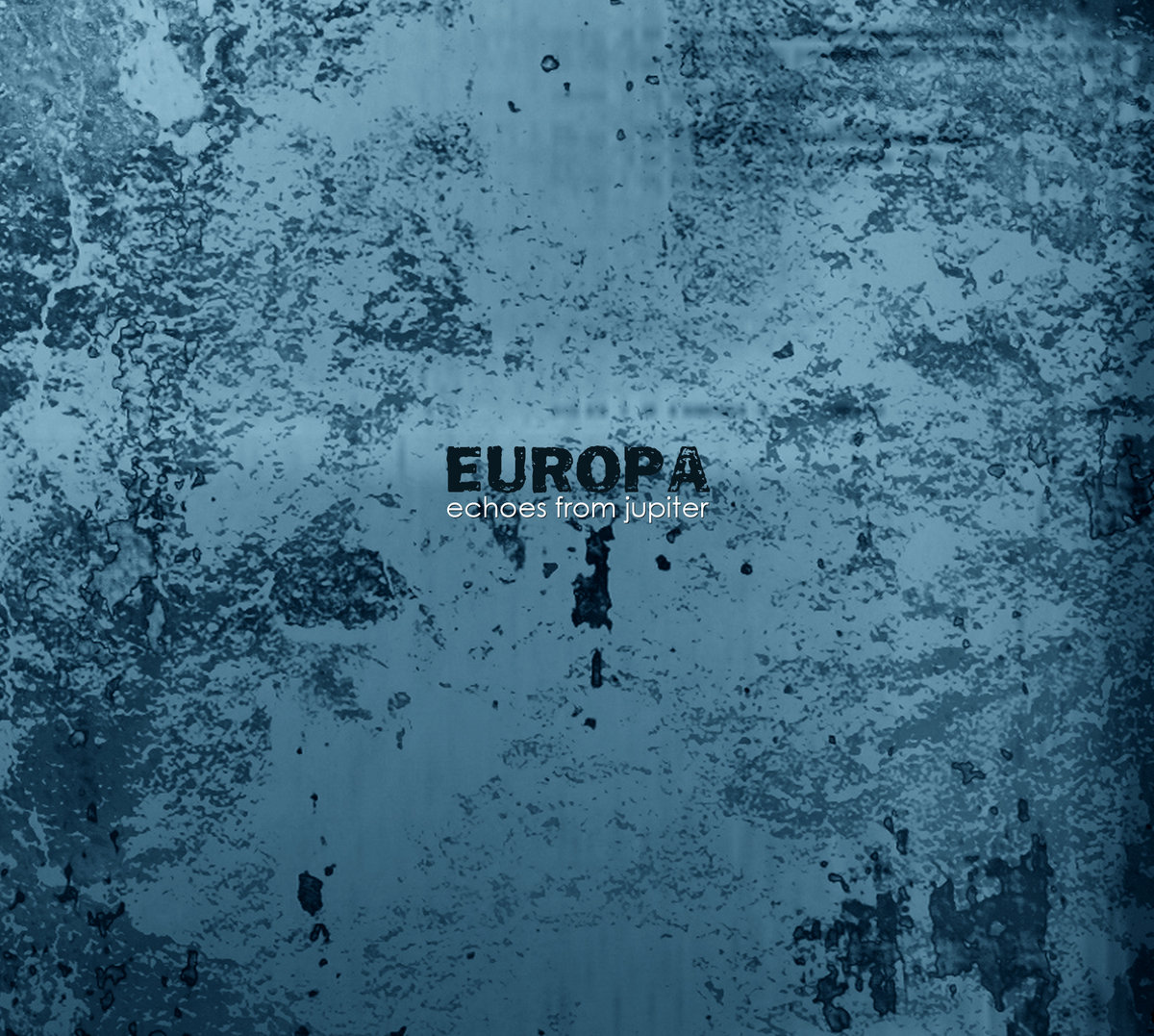 1.Juno 11 02:00
2.Immersed Devices School 04:17
3.Devices At Work 00:53
4.A Symbiotic Arrangement 04:11
5.Radio Waves 01:06
6.Exosphere Panic 07:20
7.The Nebulization Of Our Kind 00:42
8.ART Atomizer 08:35
9.Floating Neighbors 03:26
10.They Work, They Talk 00:32
11.Subsurface Frozen Dome 07:24
12.2.65E-5 Parsec To Io 07:48
13.Bactria Regio Storm 05:59
14.Drenched In Sulfur Dioxide 00:40
15.Europa 09:08
released September 27, 2010
Io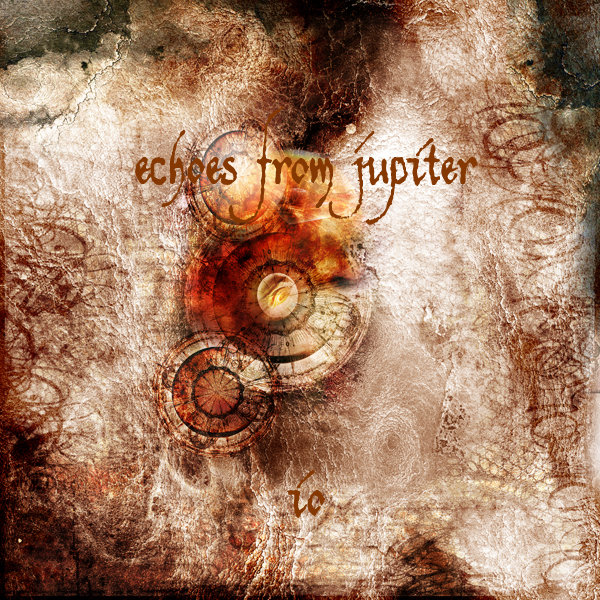 1.The Silver Module 06:55
2.We Breathe Methane 06:24
3.Starving Organism 05:56
4.The Funeral Spacecraft 08:32
credits
released April 11, 2009
A brilliant multifaceted Canadian post rock instrumental band, they use textures of progressive, experimental, alternative, shoegaze, against an atmospheric background.
His first EP "Io" released in April 2009 brings us four narrative, immersive, experimental, complex, well-structured, metallic and conceptual melodies. In a disruptive overlapping scenario, it shows an effervescent creativity full of sharp, precise, distorted riffs, with a protruding bass, narrative vocals, a guiding drums in both tempos with dark and enveloping keys, "The Funeral Spacecraft" is fantastic, excellent debut.
His first album "Europa" brings us fifteen immersive, dark melodies, with beautiful fingerings in an extreme depth full of chords and abrasive details wrapped in strings and refined keys tormented by deep instigating beats, with exquisite arrangements and an impressive virtualism that narrates the oscillations. in a distorted cadence in a perfect and masterful tune, a magnificent album that overflows technique and creativity.
And now on 02/18/2022 we will have the premiere of his next work "The Grand Tour" which brings us eight long, refined, well-structured melodies where strings and drums duel to time, with beautiful ambiguous landscapes, mixing melancholy with intensity in a dark background of bass and keys. With exquisite refinement in each chord uttered, the superimposed layers show a diversity of scenarios that take us to the ends of limbo, contemplating psychedelic timeless dimensions that flow in a precise harmonious cadence that explores winds in a cinematic background, the wealth of details is impressive. . A masterpiece, thanks for sharing François, hugs and success to you.
Aryon Maiden