Ambient Post-rock/Post-metal project based in Bergen, Norway.
Bandcamp: https://bit.ly/3uOD9KD​
Spotify: https://spoti.fi/3wGsFih​
Apple Music: https://apple.co/2RspBGk​
Tidal: https://tidal.com/album/177372436​
Instagram: https://www.instagram.com/officialhwa…​
Facebook: https://m.facebook.com/hwaino/
"We Lost Another Moon" recently passed 10 000 streams across all platforms. I love that. And I also love that people have been buying the album on Bandcamp after I uploaded it there, as I make about 150 times more from an album purchase than from an album stream. I have no idea who you crazy bastards are, but I love you.The idea for this concept and title came to me in April last year, when it was discovered that Earth had a second moon. A tiny and termporary thing that would soon be ejected back into the void.
We barely even knew it'd been there before it left us.Over the last few months this album has gained a deeper meaning. It's not just about the astronomical aspects, but also the human side of it; how we sometimes lose something or someone way too early, and maybe never even had a chance to get to know them. Maybe our ways parted after having held them for only a few hours.And in this process, it may feel as if your world is stopping. Like it stopped spinning and everything suddenly lost colour.
Still everyone else's worlds keep spinning, saturated with colour, and you just want to punch everyone in the face and scream at them how they cannot see your pain. How something which never had a chance to become a proper part of your life can still be so dearly missed, and you feel bleak, alone, and left behind.To those who have felt this way, or is feeling this way right now: This album is for you. For you, and for the Moons we've lost.
Cheers for the 10k
Yours truly,
Tommy B,
[Hwaino]
Discography
The Insomniac Sessions
1.To go Beyond the Wall of Sleep 03:28
2.Lithium Lullaby 03:29
3.Midnight Drive (Home) 03:15
4.Come Back When the Tides Have Turned 04:21
5.Acceptance, Sort Of 03:49
credits
released July 7, 2021
We Lost Another Moon
1.The Great Nothing 04:53
2.Pnakotus 05:44
3.Meridian 03:22
4.At The Darkening of Their Heavens 05:47
5.The Sound of Whisky and Snowflakes Tumbling 05:23
6.We Lost Another Moon 02:57
7.Ash and Ember 05:36
credits
released March 18, 2021
Haust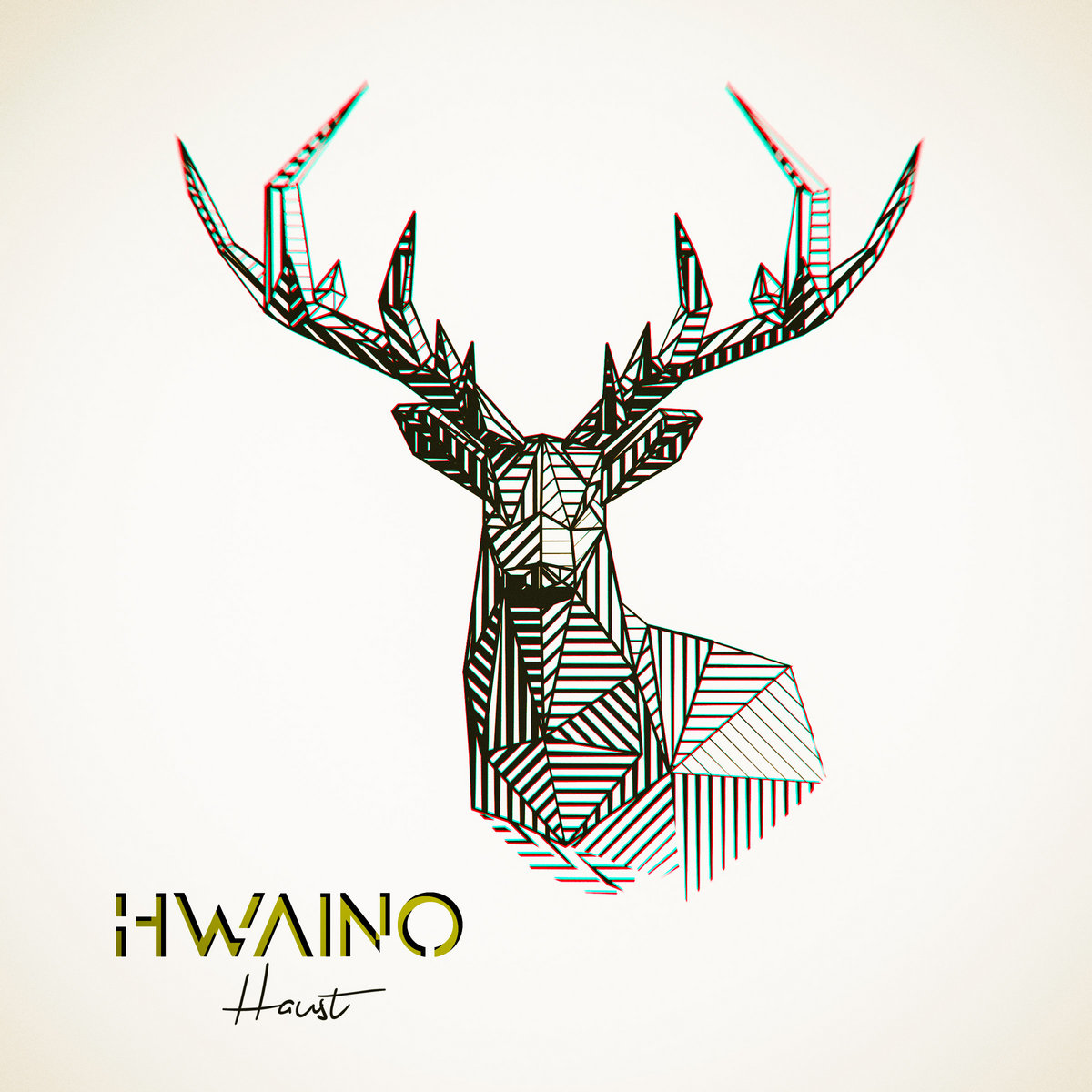 1.Haust 03:05
2.På Venger av Svevn 02:17
3.Septemberdraum 02:38
4.I Skumring 03:07
5.Solstormar 02:59
credits
released September 18, 2020
Farewell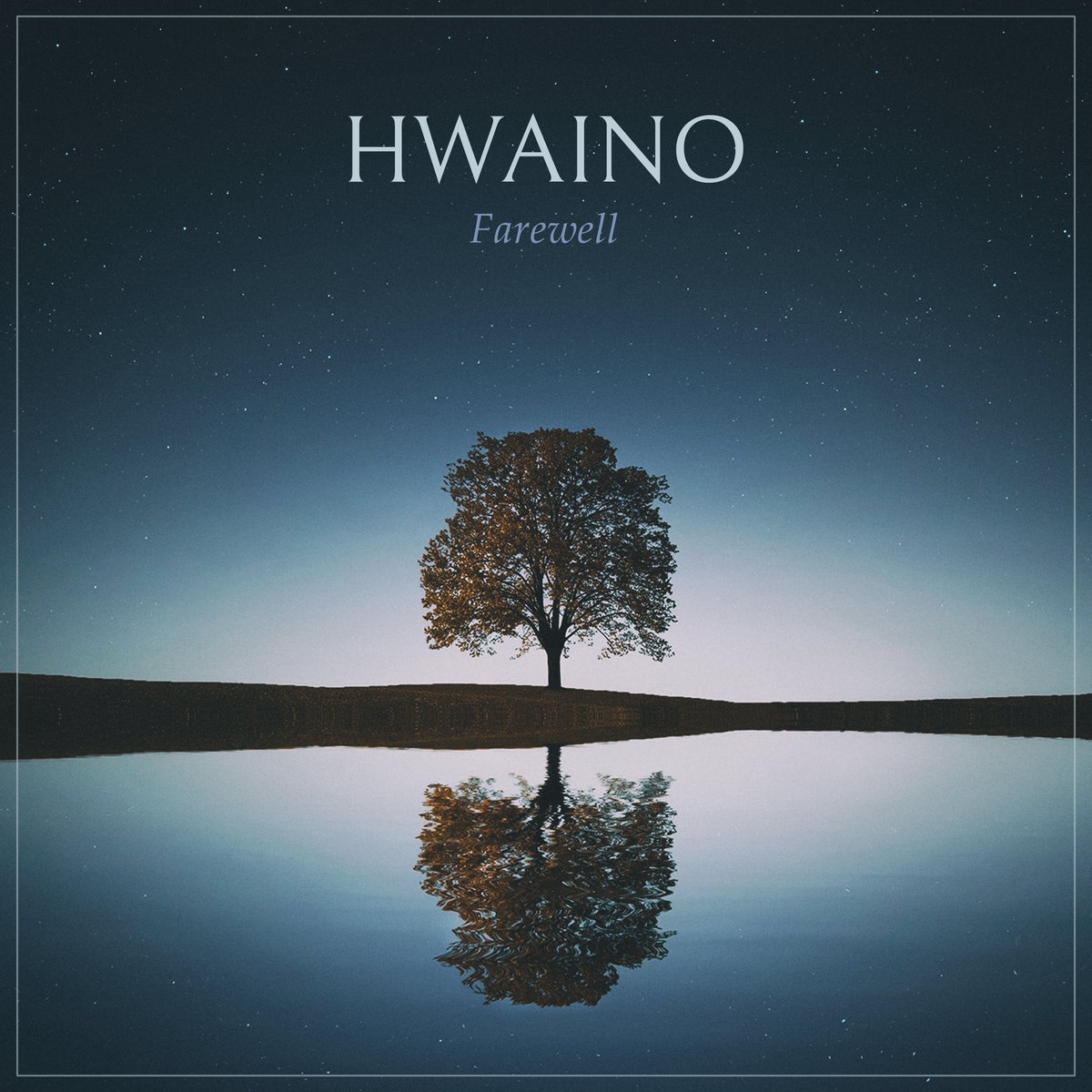 1.Farewell 04:44
2.Through the Blinds 03:39
3.A Long Walk off a Short Cliff 04:36
4.Moralité Larmoyante 00:53
5.Then With Eyes Downward Cast 04:01
6.A Second Sun Rises 05:02
buy track
credits
released April 2, 2020
Reviews
Hwaino (Norway) – 'At The Darkening of Their Heavens' (from the album 'We Lost Another Moon')
With the light mornings and nights, the smell of Spring and barbecues, and maybe the glimpse of gigs on the horizon, perhaps things are looking brighter in the UK at least. Not so much in the world of Bergen post rock / black metal artist Hwaino, as his new track 'At The Darkening of Their Heavens' will have you reaching for your Chuckle Brothers boxed sets in an attempt to lighten the mood.
I say that, but actually it's the story behind the track which is dark rather than the music itself, based as it is around the book Hwaino has written called "Shores of Whytehaven". The short synopsis is that lead character Graham is in a fishing village with 9 people who have no recollection of how they got there, all they know is that they have to catch 7 Palefish every day, and that every now and then mist rolls in and someone disappears. Craving answers good old Graham sets sail and comes across the mysterious Sleeper Collective, who give him the less than promising sounding option of passing through The Wall of Sleep.
I can't think of too many comparisons, but maybe I understand a little of the desperate situation having once been to Grimsby – although in fairness I just got in my car and drove away, and didn't have to visit any strange 'collectives' to do so.
Musically for sure this is heaped in melancholy, but the combination of the post rock styled guitar refrains and blissful layered violins create an absorbing powerful sound, and actually the only regret is that even at almost 6 minutes it feels a little short, I want to hear more development of that violin theme at the end. But it's an impressive track and it struck me that way on the very 1st listen.
Oh yes, there's also some death growling, which won't be everyone's thing, but in the context of the song doesn't seem too out of place. You won't be able to hear the lyrics he growls of course, so here they are:
"It's been years and years
Since last I saw the sun
And the moon broke apart upon a pale horizon
What little light has been gifted from above
Since only served to fuel my hunger
For answers, for the hundreds of names
All taken by the mists
Now set sail, to go beyond the wall of sleep
At the darkening of their heavens".
Quite poetic I think. I'm interested in reading the book, but it's not exactly a cheery thing to read in the midst of pandemic times, so will stick with my Growing Vegetables handbook instead for now.
'At The Darkening of Their Heavens' is to be found on Hwaino's new album 'We Lost Another Moon'.
Find him on Instagram.
Hwaino (Norway) – 'At The Darkening of Their Heavens' (from the album 'We Lost Another Moon') (nordicmusicreview.com)
Brilliant multi-instrumentalist composer from Norwegian post rock instrumentals, using ambient layered textures, melancholy, black metal, metal, shoegaze, with string details, in a dark atmospheric electronic climate.
His melodies are well elaborated, impeccable at the junction of layers with stupendous creativity and perfect sound, this in an immersive and contemplative way of extreme sensitivity.
We Lost Another Moon, his latest release is immersive, rich in detail, able to enthrall feelings for harmony and for the smooth and growing cadence that completely surrounds our perception, with beautiful intoxicating arrangements.
Haust, his second album, is atmospheric, immersive, melancholy, ambient, deep and evocative in an electronic sound landscape with beautiful strumming.
Her debut album, Farewell, is melancholy wrapped in strings, in a refined and auspicious way, in an elevated and contemplative way, conveying a serenity amid captivating and glowing arpeggios and arpeggios.
A work that deserves to be highlighted, I recommend,
Aryon Maiden